Mold Restoration & Remediation
Mold Restoration & Remediation in the Inland Empire
Professional Mold Removal in Riverside & San Bernardino Counties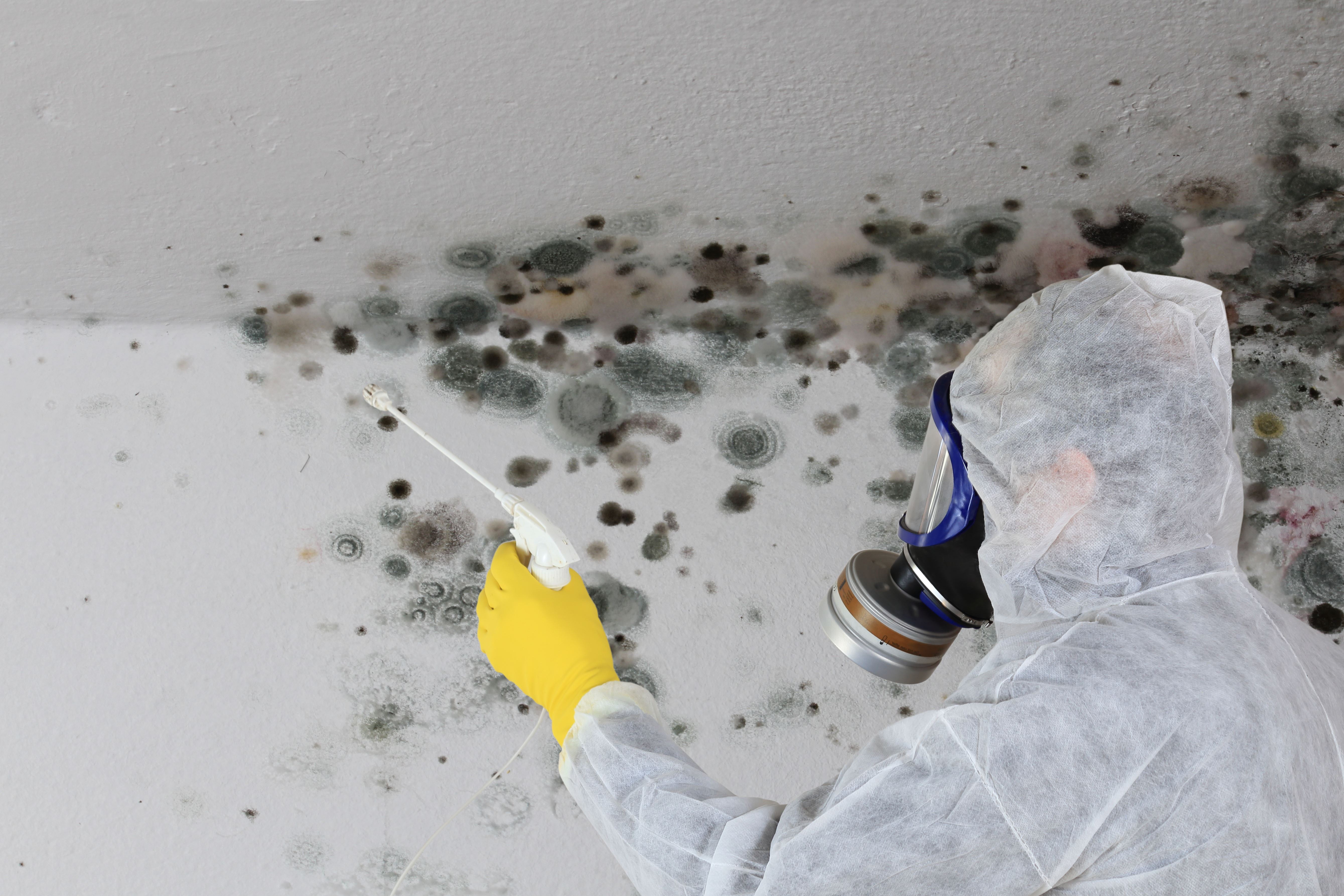 Mold growth in your home or business can be dangerous. While some types of molds are relatively harmless, others can pose incredibly serious health risks, such as black mold. Additionally, even the less hazardous molds can exacerbate asthma, allergies, and other respiratory conditions. For these reasons, you must deal with your mold problem as soon as possible.
It is equally important that you work with a mold remediation and restoration professional, like ours at 5 Star Plumbing, Heating & Air. Our Inland Empire mold removal team will locate all the mold on your property and effectively treat it so that it does not come back. We will also be able to identify what caused the mold growth, make repairs, and prevent it from happening again.
---
Are you worried about mold in your home or office? Contact our mold remediation specialists by calling (951) 363-2911 or by filling out our online contact form. We provide expert mold restoration services across the Inland Empire.
---
When to Call a Mold Remediation Specialist
A general rule of thumb is that if you have mold growth that covers more than ten square feet, you should consider calling a mold removal specialist. Ten square feet is approximately the area of a bath towel. However, there are other signs as well that may have you concerned even if you don't actually see how much the mold covers:
Your home has sustained significant water damage. Where there's moisture, there's usually mold. It's really only a matter of time before it becomes a serious issue.
You have noticed a musty smell. Mold has a distinct odor. If your home smells like an old basement or even has just a whiff of a mold smell, you probably need a mold remediation specialist.
You've battled mold in your home before. Unfortunately, mold removal is not an easy DIY task, and colonies come back quickly in the root issue is not thoroughly addressed. The conditions for mold growth have to be completely eliminated.
You have bad indoor allergies. This can also be caused by allergens such as dust, but if your home is otherwise clean and you feel poorly while indoors, this could be a hidden mold issue.
How Mold Remediation Works
Mold remediation can be a lengthy process. First and foremost, we will inspect your property and identify all affected areas. We will also determine what caused the mold growth, and fix the problem. The next step is to remove any standing water and begin reducing the moisture. We will pump out any water, and set up drying fans and dehumidifiers to deal with the remaining moisture and humidity. Then, we will treat the affected areas with a mold killer, after which the area is sprayed with a sealant (similar to paint) to encapsulate the space and prevent further mold growth.
Mold growth can be caused by:
Excess humidity and moisture in your home
Plumbing leaks and burst pipes
Faulty plumbing installations
Leaking roofs and exterior siding
Improperly sealed windows and doors
Incorrectly vented bathrooms
Water damage from a flood
Depending on the extent of your mold problem, flooring, drywall, and other interior fixtures and materials will need to be replaced. This is especially the case if you are dealing with carpeted areas and areas with extensive water damage from a flood. Our Riverside and San Bernardino mold restoration specialists will handle this for you and ensure that all affected areas are appropriately treated and restored.
Restoring Your Home After a Mold Problem
Large mold problems can be frustrating to deal with, especially when you have to replace furniture, carpets, and other personal belongings. 5 Star Plumbing, Heating & Air works hard to preserve as much of your building and your belongings as possible. We always work to clean and restore items before resorting to replacements. Your health and safety is our number one priority, so when replacements are necessary, we will tell you.
Mold can grow in a wide range of places, including:
Attics and crawl spaces
Basements
Bathrooms
Carpets and water damaged flooring
Kitchens
Laundry rooms
Plumbing fixtures
Under sinks
Upholstered items
After we have treated the affected area, we will begin the restoration process, including interior finishing. Our Inland Empire mold restoration and remediation professionals will help you select all necessary replacement items. We can also help you complete your insurance claim paperwork.
Serving Hemet, Riverside, Menifee, Temecula, San Bernardino & Surrounding Areas
For over 25 years, 5 Star Plumbing, Heating & Air has been the Inland Empire's go-to mold remediation specialist. Whether you have mold as a result of excess humidity or your property suffered water damage from a plumbing flood, our trusted company can help you get your home cleaned up and looking fresh. All of our mold remediation professionals are thoroughly trained and licensed. Our mold remediation services adhere to EPA standards and utilize the best methods and materials. We have the experience and skill needed to get the job done.
---
For help dealing with your mold problem, call (951) 363-2911.
---
Read What Our Customers Are Saying 5 Star Reviews for 5 Star Service
"The quote was reasonable and Anthony did a professional job fixing the problem."

- Fran W.
Request Your Service Today