Halo Water Filtration in the Inland Empire
Improving Water Quality in Homes Throughout Riverside & San Bernardino Counties
Whether you are connected to the municipal water supply or you have a well system of your own, ensuring that the water your family uses is fresh and clean is of utmost importance. At 5 Star Plumbing, Heating & Air, we are here to help you learn more about your options, then find and install the perfect system for your needs. Let our Inland Empire water filtration specialists provide you with the quality service you deserve!
---
Call our team at (951) 363-2911 to schedule an estimate with us.
---
What Is Water Filtration?
Whole-house water filtration helps to remove unwanted minerals, impurities, and harmful chemicals from your water before it ever reaches the taps in your kitchen, bathroom, or laundry room. It can help address everything from hard water that can leave spots on your dishes and cause buildup in your pipes to more harmful contaminants that can sometimes make their way into the water supply. These systems are sometimes referred to as Point of Entry systems, because they are located right around where the water enters your house. This means that the water is filtered before it even gets to your water heater, let alone to the sinks.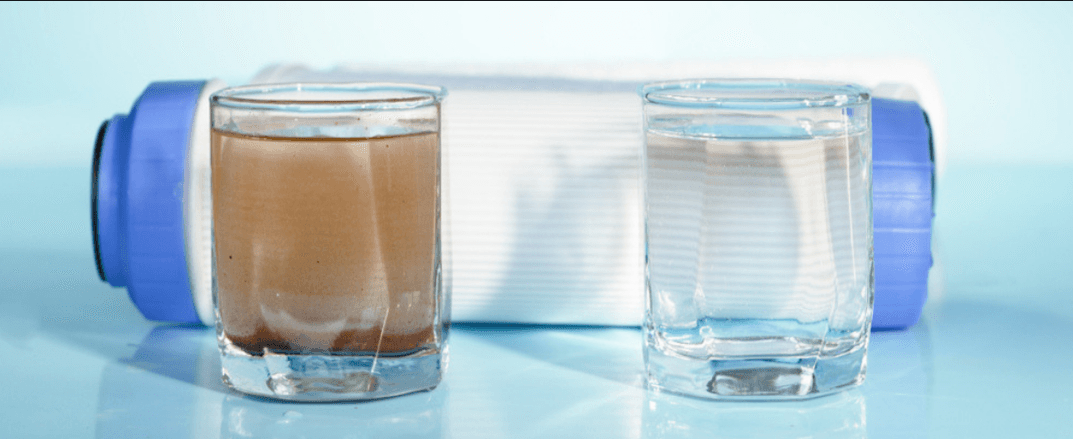 5-Stage Filtration with Halo
Our team is proud to install and service Halo Water Systems, a range of whole-house water filters that are known across the country for their high-quality results. The Halo 5 is one of the most popular options available on the market today.
Halo 5 offers five stages of filtration, each targeting a different type of contaminant. These stages are:
Granular Activated Carbon (GAC): This filter targets the removal of things like chloramines, chlorine, dyes, gases, fuels, man-made pollutants, heavy metals, pesticides, disinfectants, sodium hypochlorite, TTHM, volatile organic compounds (VOC), and unwanted odors or taste
Centaur® High Activity Carbon (HAC): This material is excellent for reducing the presence of free chlorine from the water supply, greatly improving its taste
Filter-AG Plus®: This environmentally-friendly medium has a microporous structure and a great surface area, making it an efficient and effective filter to remove matter as small as 5 microns
High Density Garnet Filter Media: The density of this medium makes it effective both as a filtration option and as a support for the other filtration media
HALO ION Inline Water Conditioner: This patented system uses positively and negatively charged ions to prevent dissolved calcium and magnesium (common culprits behind hard water) from adhering to pipe walls and causing limescale buildup
Call 5 Star Plumbing, Heating & Air Today
Our team of dedicated Inland Empire water filtration experts is passionate about providing our customers with the highest quality products and services. If you are interested in setting your system up for success, we are here to help.
---
Contact our team today to find out more about your options and to see if the Halo 5 may be a good fit for your home!
---
Read What Our Customers Are Saying 5 Star Reviews for 5 Star Service
"The quote was reasonable and Anthony did a professional job fixing the problem."

- Fran W.
Request Your Service Today